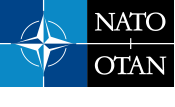 Nordic Resilience, Extreme Endurance
Polar Apex innovates products from advanced materials, performance coatings, and cutting-edge composite applications for extreme uses.
At Polar Apex, our dedicated team of experienced professionals is committed to a singular mission – crafting high-quality products that precisely cater to the unique needs of our clients. We don't just talk about innovation; we bring it to life through our manufacturing expertise.
Our mission is to push the boundaries of advanced materials technology. We aren't just users; we're creators. Through significant investments in research and development, we stay at the forefront of innovation, manufacturing cutting-edge products that set industry standards.
We recognize the paramount importance of operator safety. That's why we design and manufacture products from advanced materials that offer unparalleled protection, even in the most demanding environments.
Our products aren't just made; they are born from user-centric design. We pride ourselves on our manufacturing excellence, ensuring that each product we create delivers superior performance and unmatched quality to benefit both our clients and their end users.
Collaborating with Industry Leaders

We are proud creators of the world's premier insulation solutions for low-temperature applications. Our expertly crafted products not only surpass but redefine the insulation standards, setting us apart from other leading brands in the market today.

We take pride in crafting high-grade thermal insulation products, purpose-built to withstand even the most extreme heat conditions. Our dedication to excellence ensures unmatched insulation performance and safety.

Our advanced firearms coatings, meticulously formulated to enhance your weapon's performance. Experience the benefits of reduced friction, effortless maintenance, improved reliability, and hassle-free cleaning.
Inferno Suppressor Cover (ISC)
Our military-grade suppressor cover, engineered to thrive in the harshest operational conditions. Withstanding prolonged exposure to intense heat, its state-of-the-art design incorporates a patented locking mechanism, ensuring steadfast attachment to the suppressor. Its detachable outer skin offers unparalleled adaptability to suit diverse mission requirements. Purpose-built for military professionals.
Multi-Use Survival Bag (MSB)
Unmatched thermal imaging defense, hypothermia prevention, and resilient weather protection—introducing the Polar Apex Multi-Use Survival Bag (MSB). Designed to keep military professionals undetectable, endure extreme temperatures, and shield against harsh weather conditions, the MSB ensures operational comfort, efficiency, and care for the wounded in unpredictable outdoor environments.
Arctic Diving Underlayer (ADU)
This suit is meticulously crafted with a diver-centric approach, taking into account the specific needs and requirements of divers. Its innovative design incorporates a multi-layer construction, combined with the utilization of the world's most advanced insulation materials. This groundbreaking combination represents a significant leap forward in the realm of diving, offering unprecedented levels of comfort, protection, and performance for divers worldwide.
Contact Us
Contact us via email or the form on the right. Stay connected with us on LinkedIn and Instagram for updates.
Copyright © 2023 Polar Apex Oy. All rights reserved.